The Support Your Best Friend Needs
We aim to give you the help and support needed to produce a well mannered dog that you can be proud of.
Because every dog matters.
We believe in providing support and doing all we can to help you and your dog achieve your goals and a happy healthy relationship.
We can help your dog witH: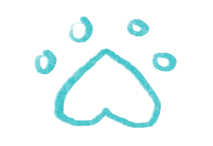 Inclusive of all dogs & people
We have a strong passion for helping dogs get the most out of life, as well as helping their people understand how to achieve this. We will adapt and work with you on the best solution for both you and your dog.
caring & supportive environment
We understand when your dogs behaviour is not ideal it can create difficulty with your relationship and how you feel about them, our long-term goal is to improve the relationship you have with your dog
Tailored solutions for your pup
We work with all breeds and types of dogs and strive to provide an inclusive environment by taking the time to understand each pups individual traits.
Get your goodies & support a local, small business
A happy & healthy dog starts with support & encouragement.
Our goal is to help your dog live their best life and for the two of you to build a stronger and healthier bond. Our expert Behavioural Training team will do all they can to understand your individual needs and cater for them.
Advance Behavioural Training uses a balanced approach to training with positive reinforcement. These training methods are motivational for both the dog and the owner. We aim to produce dogs that want to work for their owners all the time!
Are you ready to get started?
We have a range of services available to suit each and every need. Take a further look at our services and information or get in contact and let us direct you to the best fit for your needs.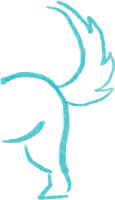 Studies show that three-quarters of dogs have a behavioural issue.*
We believe that no dog is beyond help.
based on Statistics from thebark.com
"The staff are so amazing and friendly, so knowledgeable too. Shadow has been attending Daycare academy and they have been working on his socialisation skills and anxiety. I've seen mountains of improvement with the 4 weeks so I have booked into some obedience classes, an at home consult and some normal daycare days for him to keep being social. He always comes home so well behaved and relaxed. I highly recommend this place!"
Shadow & Mum
"My beloved 5yr old Maja came to me as a rescue. She completely shutdown and wouldn't move, wee, eat or drink. Amy from ABT came into our lives that week and sat on my bedroom floor for minimum of 45 mins simply massaging Maja. Amy continued with house visits until Maja happily jumped into my car and then we traveled to ABT to begin socialization therapy. I am very thankful for Amy and the team who have shown Maja she can learn to trust again and this time she's safe."
Love, Jane and Maja
"We had great experiences with our young kelpie, Jack, at both training and daycare. The staff are friendly and caring and the dogs seem to really enjoy their time."
Jack & Tim
"Wonderful, friendly and helpful staff. My dog is well cared for. Thanks Amy for the great service you give. I love seeing the photos put up on fb every day. I also like bringing home a worn-out puppy at the end of the day."
Fiona